Light Rail Weekender 11/22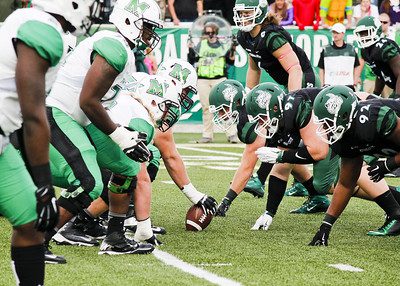 This weekend's light rail weekender is full or spirit: school and holiday!
FREE (with Student ID)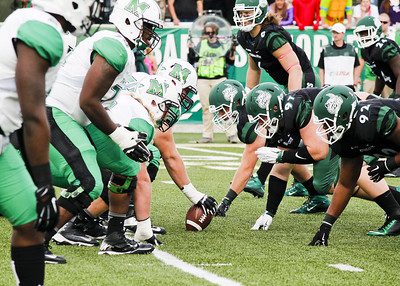 Charlotte 49ers vs. Marshall Thundering Herd | 3:30 p.m. Saturday Nov. 23
Come support your 49ers football team at the last home game of the season and share the excitment of

lub Lit!
Light rail Main Station to next stop (J.W. Clay), over to the stadium or catch Niner Transit to the stadium.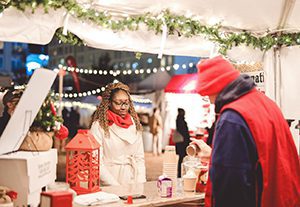 Charlotte Christmas Village – Christkindmarkt
Friday Nov. 22, Saturday Nov. 23, 11 a.m. 9 p.m. and Sunday Nov. 24 11 a.m. – 6 p.m.
Charlotte Christmas Village, is a European-inspired Christmas Market in Uptown Charlotte. Admission is free! More: https://www.cltchristmasvillage.com
Light rail to 7th Street Station. Walk two blocks North to corner of 7th and North Tryon.
Photo credits: Charlotte vs. Marshall 2018, Sheridan Starnes; Charlotte Christmas Village, Robert Kisiah, charlottesgotalot.com