Niner Aux Guide Spotlight: Logan and Boots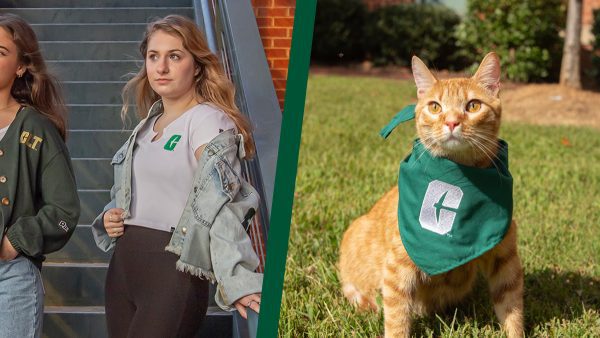 Meet Logan and Boots!
Logan is a senior social work major on the school social work path! She's an amazing mother to Boots and is a huge music fan. She loves going to concerts and collects vinyls of her favorite artists.
Boots turned one this month. Happy belated Birthday, Boots! He loves to play and sit in his window hammock watching bugs, people, birds and other cats!
Both are part of our Niner Aux Guide student ambassador program. Learn about the program and how to apply here.