Departments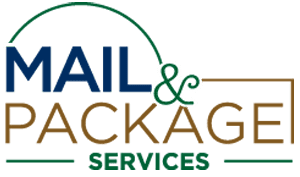 Services
Shipping supplies
Postage stamps and postcards
Bulk mail and package services
Money orders
USPS shipping
Mail forms
To prepare USPS Package shipping requests
Department administrators must sign up for access to 2Ship, Mail & Package Services' newly contracted shipping software.
2Ship access allows faculty and staff who are approved to send packages via USPS using department fund codes the ability to create ship requests online.
Once you create a ship request, you may print the request and place it on the package(s) in your outgoing department mail. Mail & Package services will pick up the package, scan the ship request and apply the appropriate postage.
Be sure to refer to the 2ship user manual for detailed steps on getting set up.
To send letter mail and flats
Please be sure to enter 6-digit index/fund number in the PDF before printing. Take a moment to familiarize yourself with our form instructions. Doing so will allow Mail & Package Services to continue serving the UNC Charlotte community quickly and effectively. Thanks!