Bookstore Refresh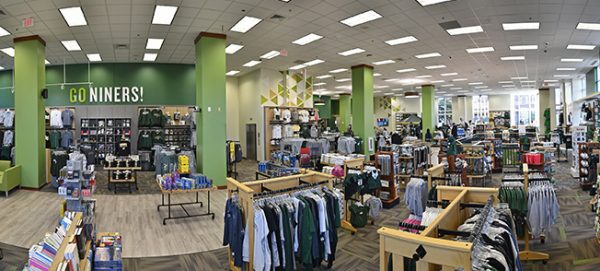 New name, new face, new features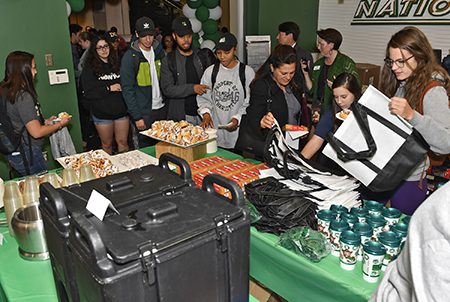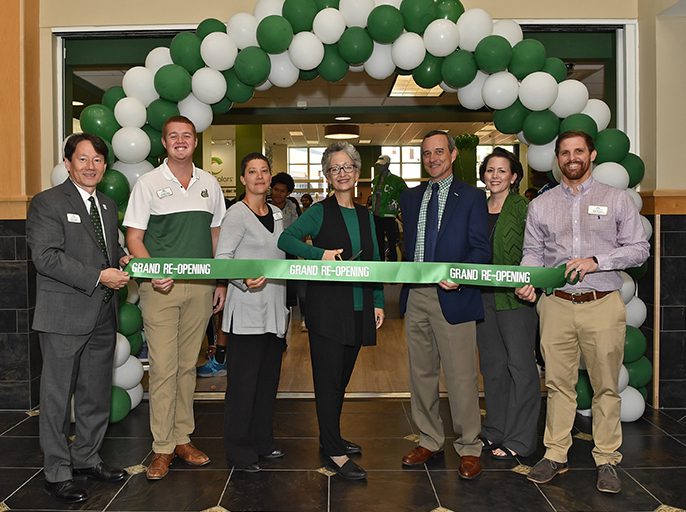 Barnes & Noble at UNC Charlotte renovations completed just in time for fall semester and on Friday, Sept. 20, the official reopening as Barnes & Noble Charlotte was celebrated. Hundreds of attendees came to the grand reopening, enjoying coffee, breakfast pastries and lots of giveaways, including "We Are All Niners" t-shirts.
Beth Hardin, vice chancellor for business affairs, cut the ribbon. Rich Steele, associate vice chancellor for business services; Chandler Crean, SGA president; Cheri Griffith, Barnes & Noble Charlotte manager; Joel Kriner, Barnes & Noble regional manager; Rachel Skipworth, bookstore and licensing program manager; and Josh Brown, Popp Martin Student Union associate director for operations, joined her.
"We have a whole new bookstore within the original footprint," said Drew Averitt, facility planner, who oversaw the project for Business Services. "There's improved visibility and flow and the fresh paint, flooring and lighting make it vibrant and modern."
New features include a social hub* with moveable soft seating and a 98-inch video screen. Skipworth explained, "This area is great for small lectures, presentations, author signings and book club meetings. It's an inviting, flexible, small group space that is well aligned with the Student Union's mission."*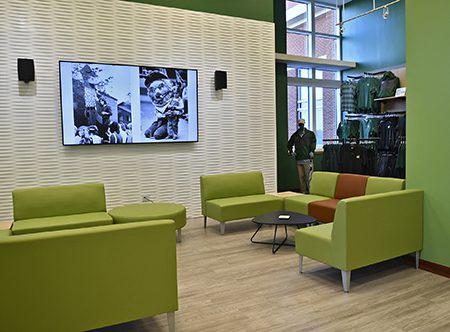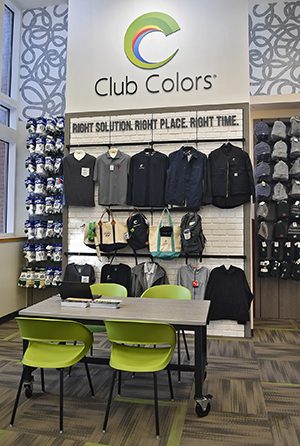 A new Club Colors kiosk allows campus organizations, departments and individuals to order customized licensed apparel and promotional products. If, for example, a group wants matching UNC Charlotte polo shirts for a conference, their garment choice, logo and sizes can be entered right there, greatly simplifying the sourcing, approval and ordering process. Orders arrive in seven to eight business days.
"We're excited about this new chapter in our partnership with Barnes & Noble College," said Skipworth. "They continue to invest in this bookstore in order to meet the needs of our dynamic, growing campus."
—
*To reserve the social hub, contact the bookstore at 704-687-7050 or email sm276@bncollege.com
Photography credit: Kat Lawrence