We're hiring for fall and spring!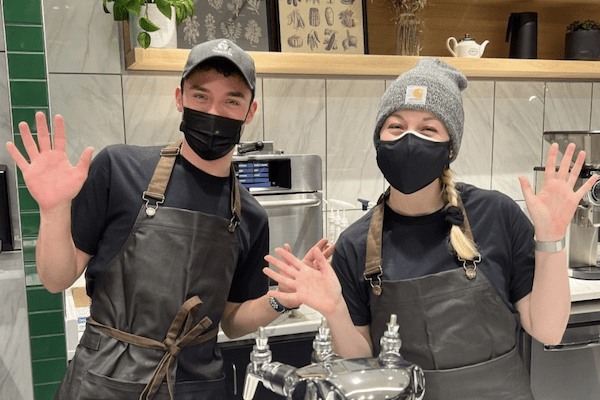 We're hiring for fall/spring!
Get valuable work experience and flexible scheduling.
Whether you are looking for a position to expand your skills or give you professional work experience, we have a range of position types to suit your interests.
Our positions are conveniently located on campus.
Auxiliary Services
Auxiliary Services Student Assistant
Federal Work Study position
12-15 hours per week
Closes on Monday, August 8, 2022
Business Services
Video Production Assistant
Federal Work Study position
Closes on Thursday, July 14, 2022 (May be extended)
Dining Services
Catering attendant
On-Campus Vendor
Closes on Sunday, September 4, 2022
Barista
On-Campus Vendor
Closes on Sunday, September 11, 2022
Chick-fil-A / Food Service Worker
On-Campus Vendor
Closes on Thursday, September 15, 2022
Crown Commons and SoVi Dishwasher
On-Campus Vendor
Closes on Thursday, September 15, 2022
Salsarita's/ Mama Leone's Food Service Worker
On-Campus Vendor
Closes on Thursday, September 15, 2022
Marketing Intern
On-Campus Vendor
Closes on Tuesday, September 20, 2022
Mail & Package Services
Mail Clerk
Federal Work Study
Closes on Wednesday, September 28, 2022
Parking and Transportation Services
Communications Center Operator
Student Temp position
Closes on Sunday, July 3, 2022 (May be extended)
Parking Enforcement Officer
Student Temp position
Closes on Tuesday, August 23, 2022