Dining Services finds staffing (and student) success with new space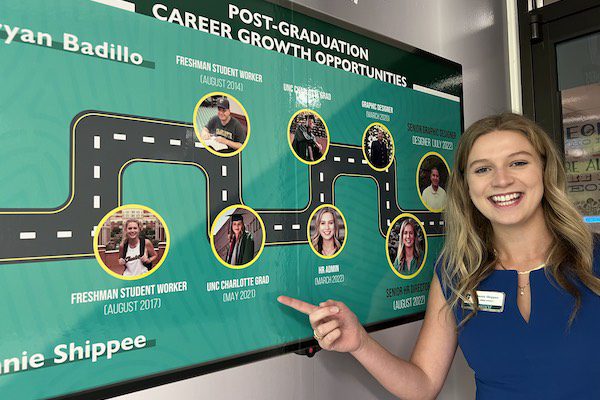 The past couple years have brought uncertainty for businesses trying to hire and train new employees across the service sector. Chartwells, our dining partner, is meeting the challenge with some unique approaches to attracting and onboarding new workers.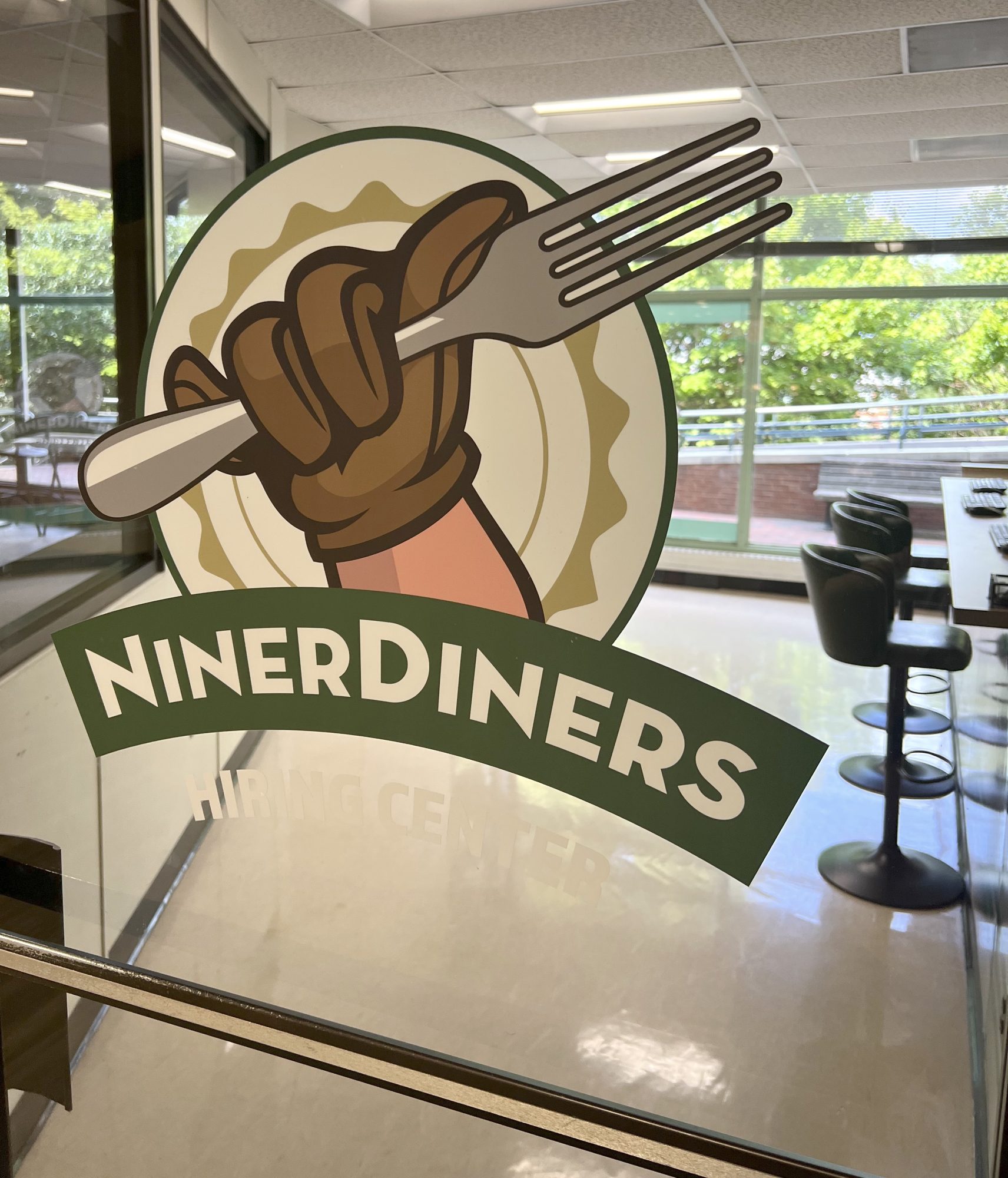 Door to the Niner Diners Hiring Center in Cone Center Building. Photo: Katie Turner, Business Services
In addition to offering applicants incentives during the hiring process, Chartwells has attracted interest in positions by opening up their office space in the Cone Center to prospective student employees.
The Dining Services office in Cone Center located near Mainstreet Market on the ground floor has been completely renovated into a drop-in space where students can fill out and complete applications, meet with Chartwells staff and ask questions about the employment opportunities available to them.
With three workstations set up for applicants, students can submit their application materials on the spot. An additional workstation is set up for associates who need a quiet space to complete online training. The new space is called the Niner Diners HR Center, and it is branded with Charlotte colors to reflect Niner pride and Chartwells' investment in our campus.
Chartwells has changed its recruitment strategy to focus on more opportunities for recruiting and retaining student staff with a vision toward attracting long-term permanent employees.
A poster on the wall charts the journey of several Chartwell staff members who started as student workers and ended up working for Chartwells after graduation in permanent positions.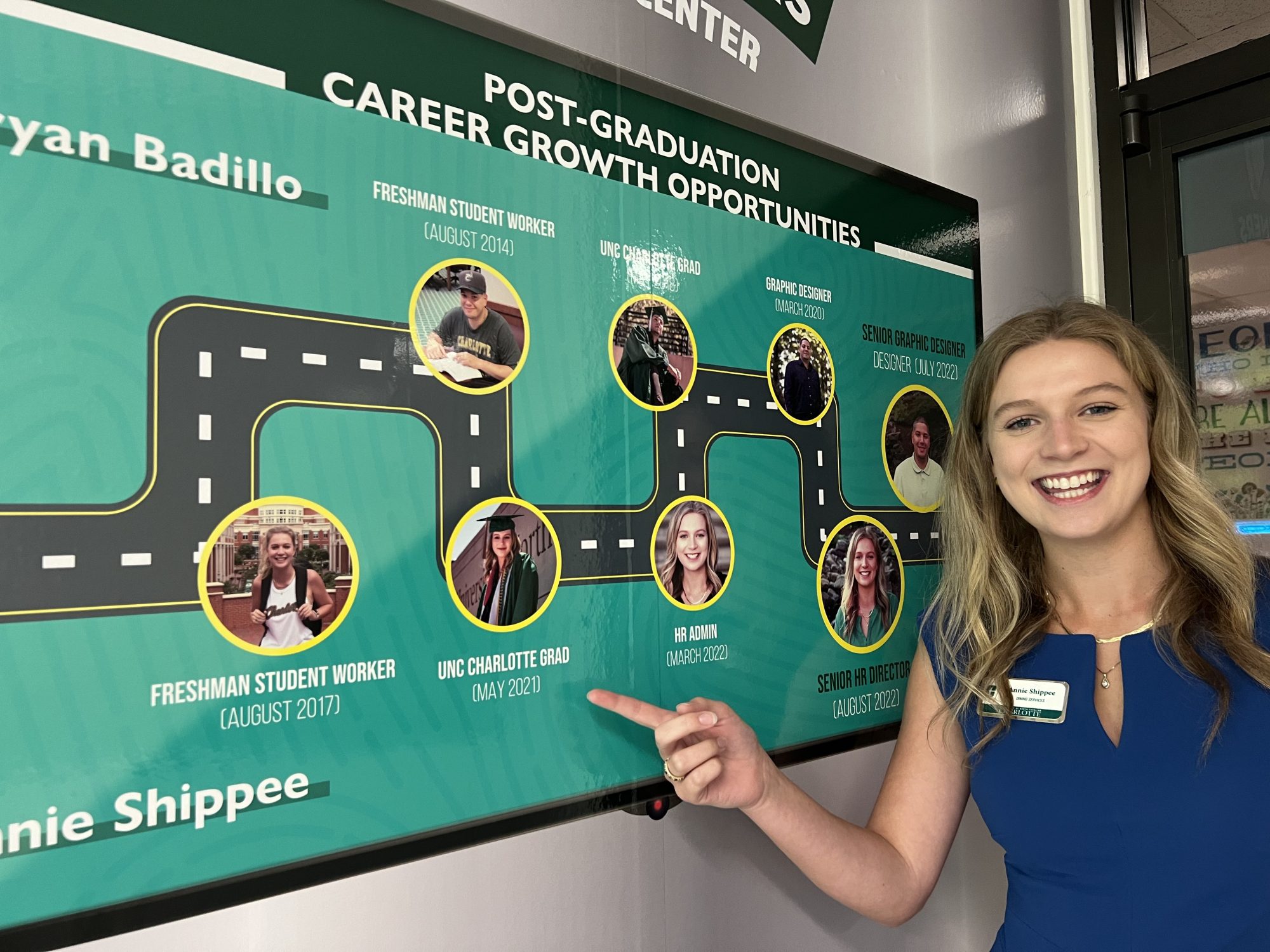 Photo of Annie Shippee, human resources director for Chartwells and recent UNC Charlotte graduate. Photo: Katie Turner, Business Services
According to Paul Johnson, resident district manager at Chartwells, the short-term goal of the newly reimagined space was to help attract applicants to fill 95 percent of vacant hourly positions and to "embrace our student workforce with a greater training focus."
As a result of the Niner Diners HR Suite opening, Chartwells has been able to fill all of their vacant hourly student positions by early September. They have paused student hiring temporarily to shift focus on ongoing training efforts. A total of 500 students have used the new space to apply for positions, and 293 students have been onboarded.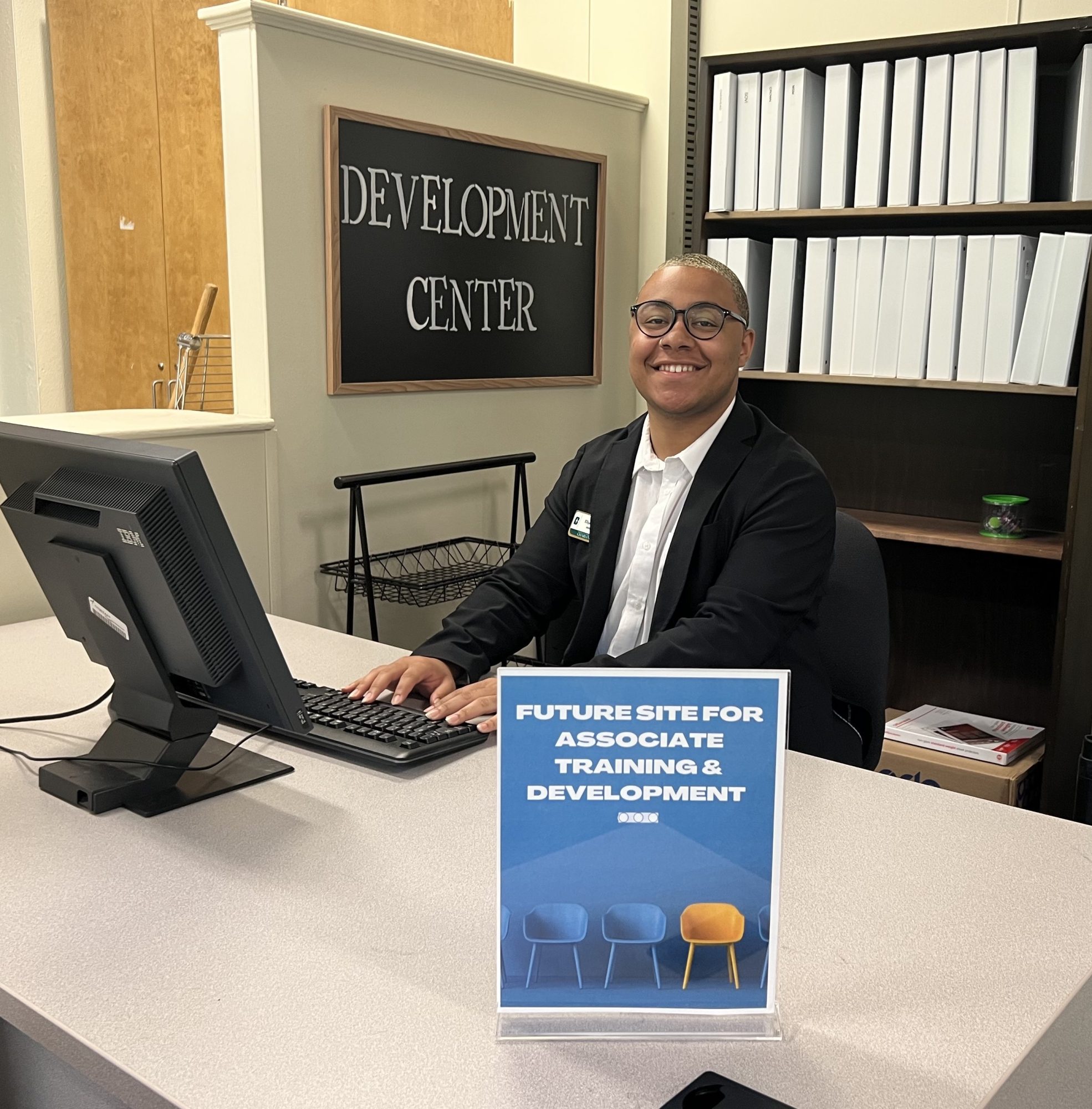 Elijah Jeffries, HR specialist for Chartwells, sits at Development Center desk, an area provided for staff training opportunities. Photo: Katie Turner, Business Services
The long-term goal, according to Johnson, is "to offer continuous learning opportunities, highlight campus career promotional openings, reduce turnover and increase post graduation interest in careers with Chartwells."
Annie Shippee, a UNC Charlotte graduate and senior human resource director for Chartwells, runs the Niner Diners HR Suite. Johnson credits Annie with helping to draw student workers to Chartwells.
"Annie has focused on promoting post-graduation career growth with our company for our student workers. … [She] is one of the reasons for its success," Johnson said.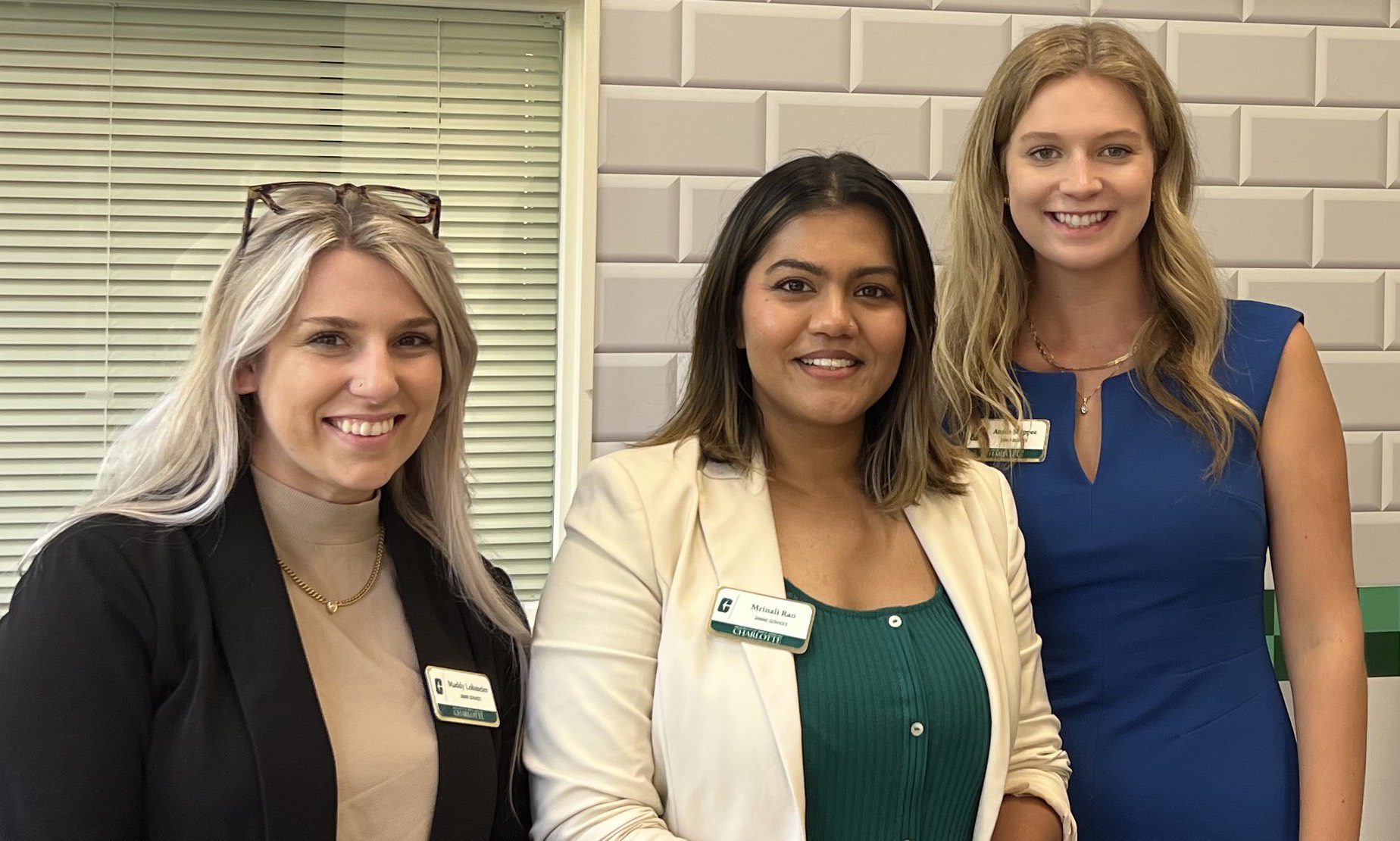 From left to right: Maddy Lohmeier, sustainability and wellness coordinator; Mrinali Rao, director of marketing for Chartwells; Annie Shippee. Photo: Katie Turner, Business Services
Chartwells is also open to partnering with other University departments that want to use the space for informational outreach and applications for their vacant student positions.
If your department is interested in holding a recruitment or outreach event in the Niner Diners HR Suite, please contact Annie Shippee at annie.shippee@compass-usa.com.