Niners celebrate the start of football at College Colors Day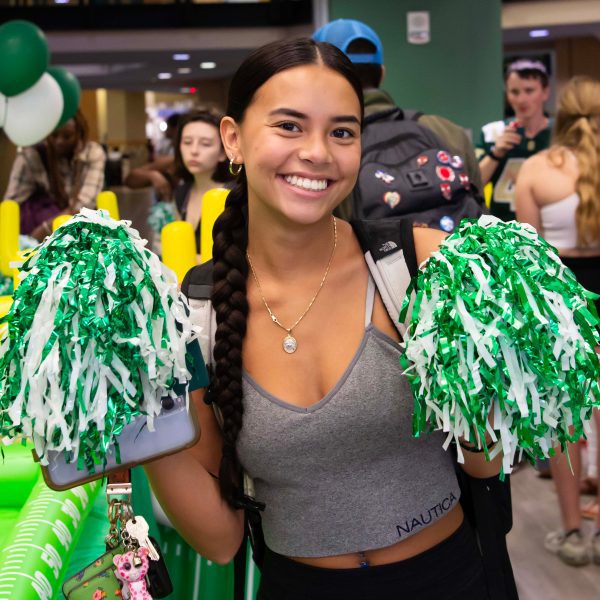 On Friday, Sept. 1, Niners flocked to Barnes & Noble Charlotte in the Popp Martin Student Union to celebrate College Colors Day.
Students and staff wearing their boldest Niner greens waited in line to grab their free game day spirit swag: Charlotte-branded rally towels, koozies, pom poms, noise makers, sodas, snacks and even Niner green cake pops.
Celebration in the air, students paused on their way to class to play a round of foosball, air hockey or one of the many other games on display around the bookstore. Many also took advantage of the day's 10 percent discount and purchased Niner swag, including the now-viral Biff Poggi sleeveless cutoff.
It was the perfect pump-up to get the campus excited for Saturday's kickoff game where the Charlotte 49ers beat the South Carolina Bulldogs 24-3.
Did you miss this year's College Colors Day celebration? Sign up for the Business Services newsletter so you don't miss out on the next B&N Charlotte event.