check out what's open on campus this summer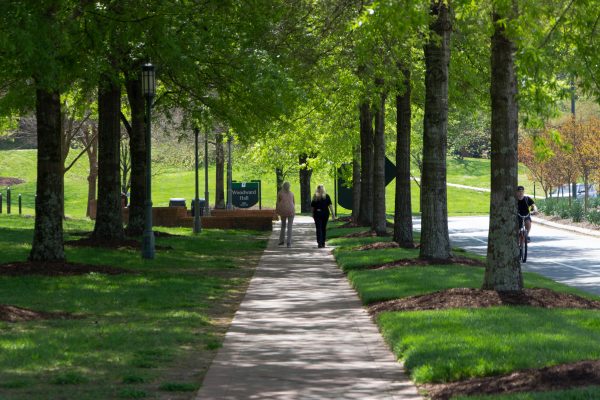 Campus traffic is down to a dull roar, not so much the birds or the lawnmowers, but nevertheless, there is still plenty to do on campus. If you're interested in grabbing a bite to eat on campus, you could visit the Popp Martin Student Union for breakfast at Starbucks, lunch at Wendy's, or if you're looking for something in between, stop in Market on Craver for a variety of choices. After you've checked off a few tasks on your to-do list over at Lower Prospector, feel free to indulge in the aroma of fresh fries at Chick-fil-A. Before you head over, be sure to check Dine on Campus for hours of operation.
Speaking of completing tasks, REPROS is ready to help with all of your print and copy needs in Lower Prospector and they are open from 7:30 a.m. to 5 p.m. on weekdays all summer. If you're in the business of taking as least trips as possible, make sure you remember everything you need to stop by Mail & Package Services, which is in the same area and their hours are from 8 a.m. to 4:30 p.m. on weekdays. Union Station is your one-stop shop for passports, balloons, notary services and many other things. They're open during the week from 8:30 a.m. to 5 p.m. For passport services, an appointment is usually required, but lucky for UNC Charlotte faculty and staff members walk-ins are accepted from 2:00 p.m. to 3:30 p.m.
Take advantage of UREC this summer by going to the pool, playing basketball, getting in a good workout, strolling on the indoor track or maximize on an opportunity to meet new people at a group fitness class. Before you go, make sure you're ready to show up as your best self in Charlotte's latest athletic gear from the University Bookstore, and in case you didn't know, employees receive a 20% discount when they show their ID at the register.
If it's entirely too hot or raining one day, or you just want to take a ride across campus, know that Niner Transit has you covered, but just on a reduced schedule. To keep up with arrival times download the Passio GO! App.