Dining Services pilots student-led delivery service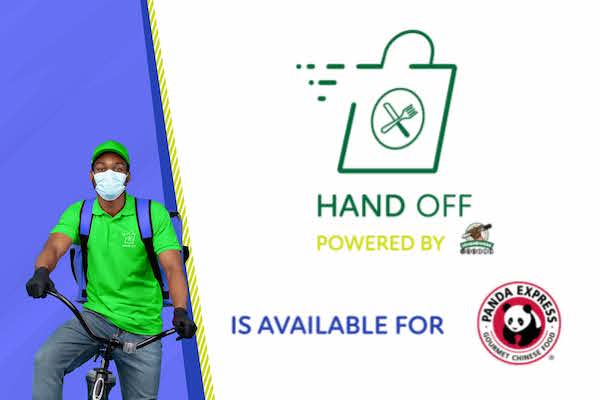 Uber Eats saw a 214% increase in its customer base in 2020. The inability to dine in restaurants created new interest (and sales) for food delivery services worldwide. But food delivery services are hardly new. Most of the well-known apps have been around for over a decade, increasing their functionality, drivers and restaurant line-ups each year. So it's no surprise that students, faculty and staff have been asking for a campus delivery service for a while, hoping to combine the convenience of campus dining and their meal plans with on-the-spot delivery.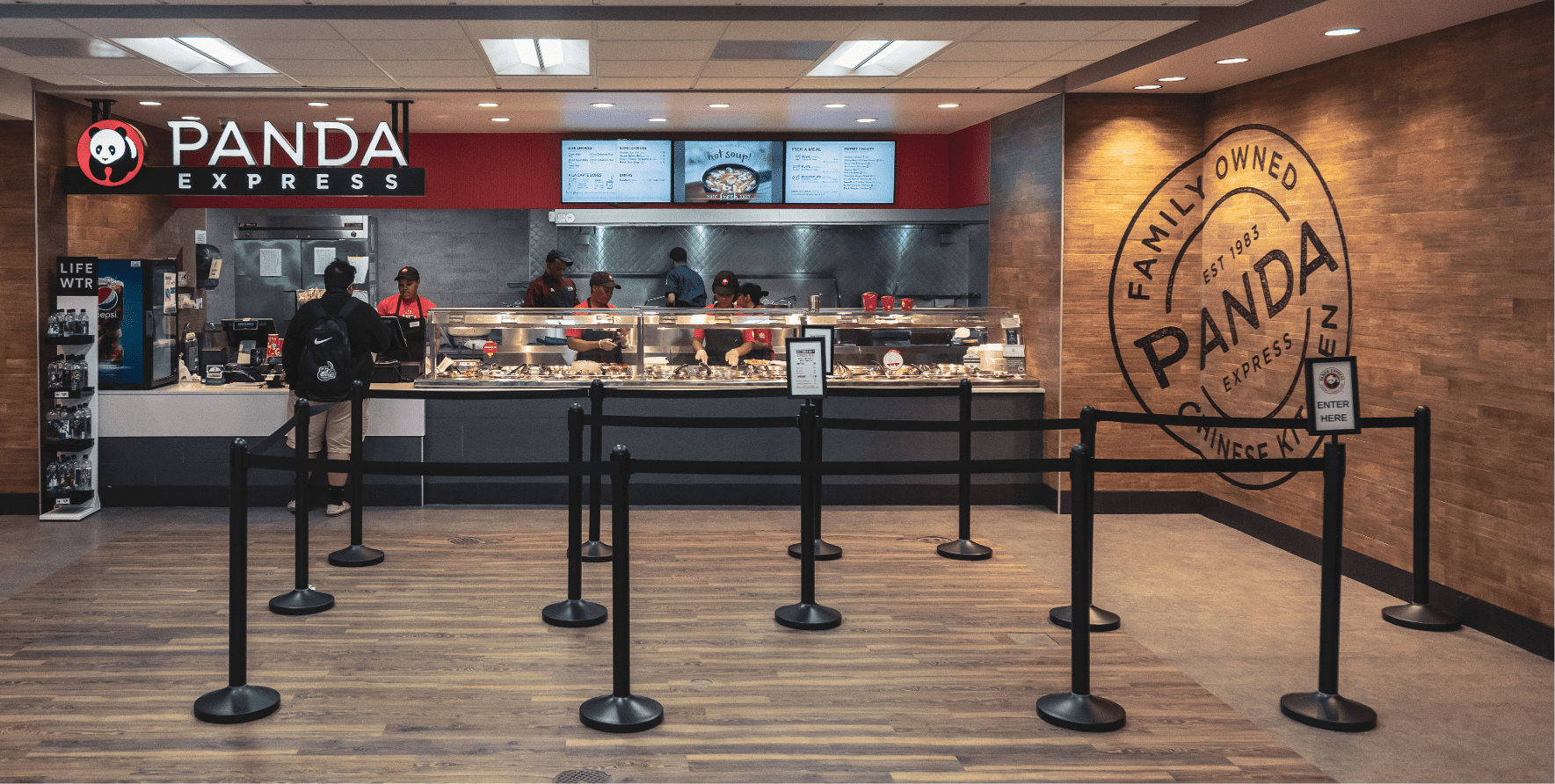 But campuses nationwide are just now starting to toy with the idea of delivery. Chartwells, our campus dining partner, noted they only have a few universities in their program that are providing this service. "Delivery service programs can be hard to sustain from a business perspective. Often the increased costs associated with labor and transportation are not recouped with the additional delivery fee," says Rich Steele, associate vice chancellor of business services. "Many of our retail locations are not built to accommodate the space needed to operate a delivery program either."
However, Dick Beekman, the 2021-22 SGA Student Body President, raised the idea again when he approached Dining Services in fall 2020 to discuss a campus dining delivery program, noting the increased student interest. With a smaller campus population, Dining Services decided this was the time to see if it could work. They would launch a spring pilot program, but they wanted it to be student-led.
Geneice Bond, director of marketing, Chartwells explained, "We wanted a student perspective so we could connect with students and better understand what they wanted to see in a delivery program."
Dining Services posted a position for a Delivery Program Manager in HireANiner and interviewed several students for the position, a position that would require the student to develop a plan for the delivery program and launch it before the end of the spring semester.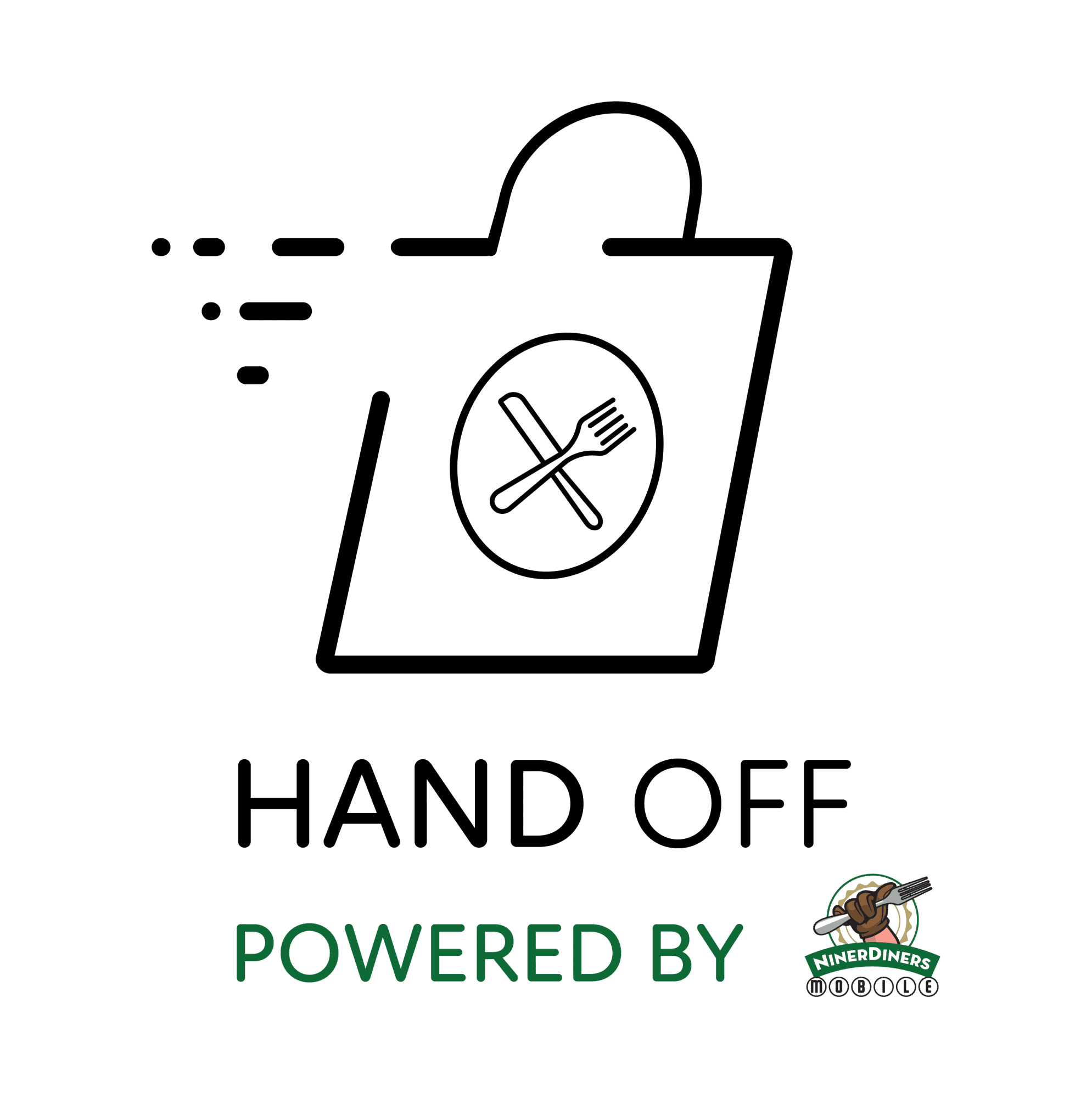 They found a Delivery Program Manager in Ian Agientas, a first-year business management major, who noted he was excited to be building a business from the ground up. He began his assignment on Feb. 15, 2021, and set out to have a delivery program up and running by April 2021.
In six weeks' time, Agientas created a program name and strategy, selected a retail location and delivery drop-off points based on student feedback, worked with Auxiliary Services to use the Niner Diners Mobile Ordering App functionality to host the service, ironed out logistics and deployed a marketing plan.
And on April 1, Hand Off Delivery completed its first delivery. It was a success.
During its six-week pilot, Hand Off Delivery made over 180 deliveries, providing students, faculty and staff the opportunity to order their lunch from Panda Express and pick it up from one of two campus locations — outside of South Village and in the North Village Quad. The convenience of delivery cost an extra $3.95.
Integrated into the Niner Diners Mobile Ordering app, customers just had to select Panda Express Delivery, select their meal and a pick-up time. If no time was chosen, they were given the next available time slot. Customers were notified through the app when their order was out for delivery.
Jody Thompson, interim director of Auxiliary Services, noted that Panda Express was chosen due to its lunchtime popularity and because their food holds temperature well.
Agientas had his student delivery team members use golf carts to transport the meals from Panda Express. Once on location, drivers would wait for ten minutes to complete the hand-off. If customers did not arrive within that time, meals were returned and available for pick up at Panda Express. Only two meals were returned during the pilot.
Wanting to see what the experience could look like for academic buildings, Agientas and Dining Services decided to add Reese as a delivery point in the final weeks of the program. Deliveries were dropped off in a cubby in the lower level and sealed with a tamper-evidence seal. Participating staff provided strong feedback, showing Dining Services the potential to scale the program.
Despite the initial hesitancy, Agientas' pilot turned out to be a success. Dining Services reported seeing repeat customers and increased check averages and received positive remarks from those who chose the delivery option. Agientas will return in the fall to lead Hand Off Delivery again, this time with plans to expand the service. Dining Services is hoping to increase the available retail venues and the drop-off locations, an increase that will also result in the creation of several new student employment opportunities.
Brenna Hart, director of Main Street Market and South Village Market and Bakery, and who assisted in the pilot said, "We live in a very technologically driven environment nowadays. Our customers want accessibility to their favorite meal from the comfort of their dorm or office. We have coupled that with our focus on food quality and food safety. This program will most definitely take UNC Charlotte Dining to new heights."
Keep an eye on the Hand Off Delivery webpage for updates and for the option in your Niner Diners Mobile Ordering app.