Faculty regalia drop-off dry cleaning service available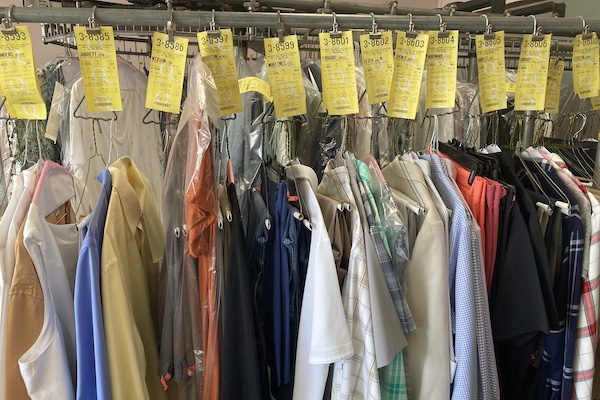 On-campus drop-off dry cleaning services for faculty regalia will be available at Barnes & Noble Charlotte prior to spring Commencement ceremonies. Washroom laundry, our official campus laundry service provider, will offer the following services:
Pricing
Robe, cap and hood (3 pcs) – $35
Robe only – $20
Drop-off/Pick up
Faculty may drop off their regalia and pay for services in the bookstore at the Popp Martin Student Union on the following days:
Wednesday, May 4: 9 a.m. to noon
Thursday, May 5, 1 p.m. to 5 p.m.
Friday, May 6, 9 a.m. to noon
Cleaned regalia may be picked up on the following days:
Tuesday, May 10, 9 a.m. to noon
Wednesday, May 11, 9 a.m. to noon
Thursday, May 12, 1 p.m. to 5 p.m.
About Washroom Laundry
The WashRoom Laundry Services is a certified minority-owned business providing residential and commercial laundry delivery, dry cleaning and linen services. The company was started in Charlotte in 2016 by Founder and COO Saichell McNeill. Washroom is the official laundry service provider for The University of North Carolina at Charlotte. Read more about the company here.