Starbucks grand opening celebrates new library location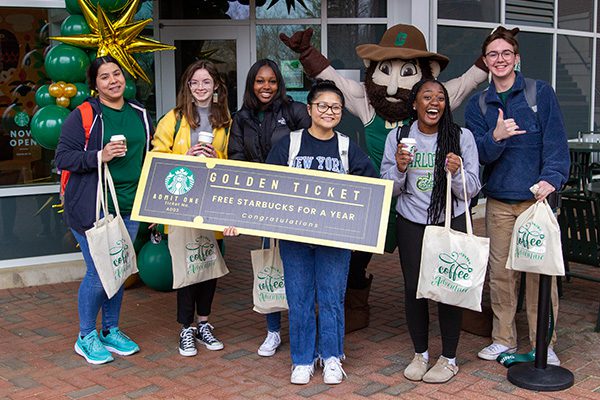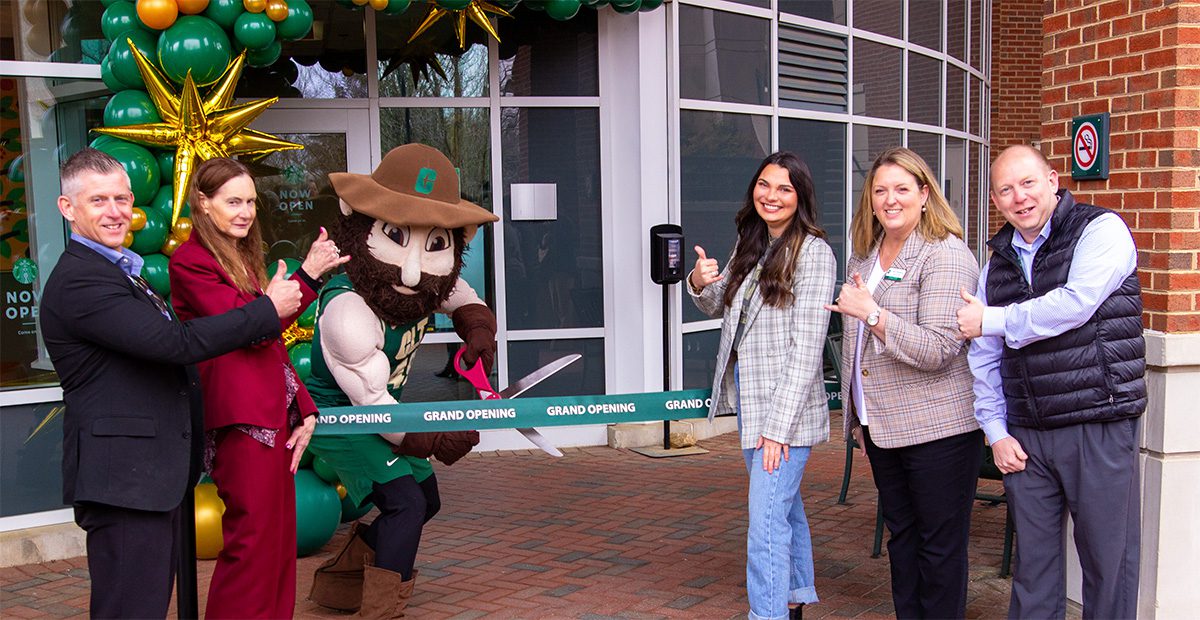 On a chilly March Monday morning, students, faculty and staff gathered for the official ribbon cutting for the new Starbucks location in Atkins Library.
The weather was perfect for enjoying a warm cup of complimentary Starbucks coffee and cake pops.
Graduating senior Mico Quijano was the master of ceremonies who introduced Dr. Anne Moore, dean of the J. Atkins Murrey Library, to provide remarks. Dr. Moore thanked everyone who gave their input on the project's design and implementation and noted the importance of the new space for faculty and student collaboration. She said the library staff especially appreciated having the coffee service nearby.
Student body president Tatiyana Larson was also in attendance for the ceremony and drawing for the "Starbucks for a Year" winner.
The "Win Starbucks for a Year" competition was sponsored by UNC Charlotte Dining Services in fall 2022. Students competed to find keys around campus based on clues left on the Niner Diners social media accounts. Students who located, collected and turned in the keys to Dining Services received an entry into a drawing to win free Starbucks.
Norm graciously pulled Patao Lo's name in the drawing and she was presented with a golden ticket for free Starbucks.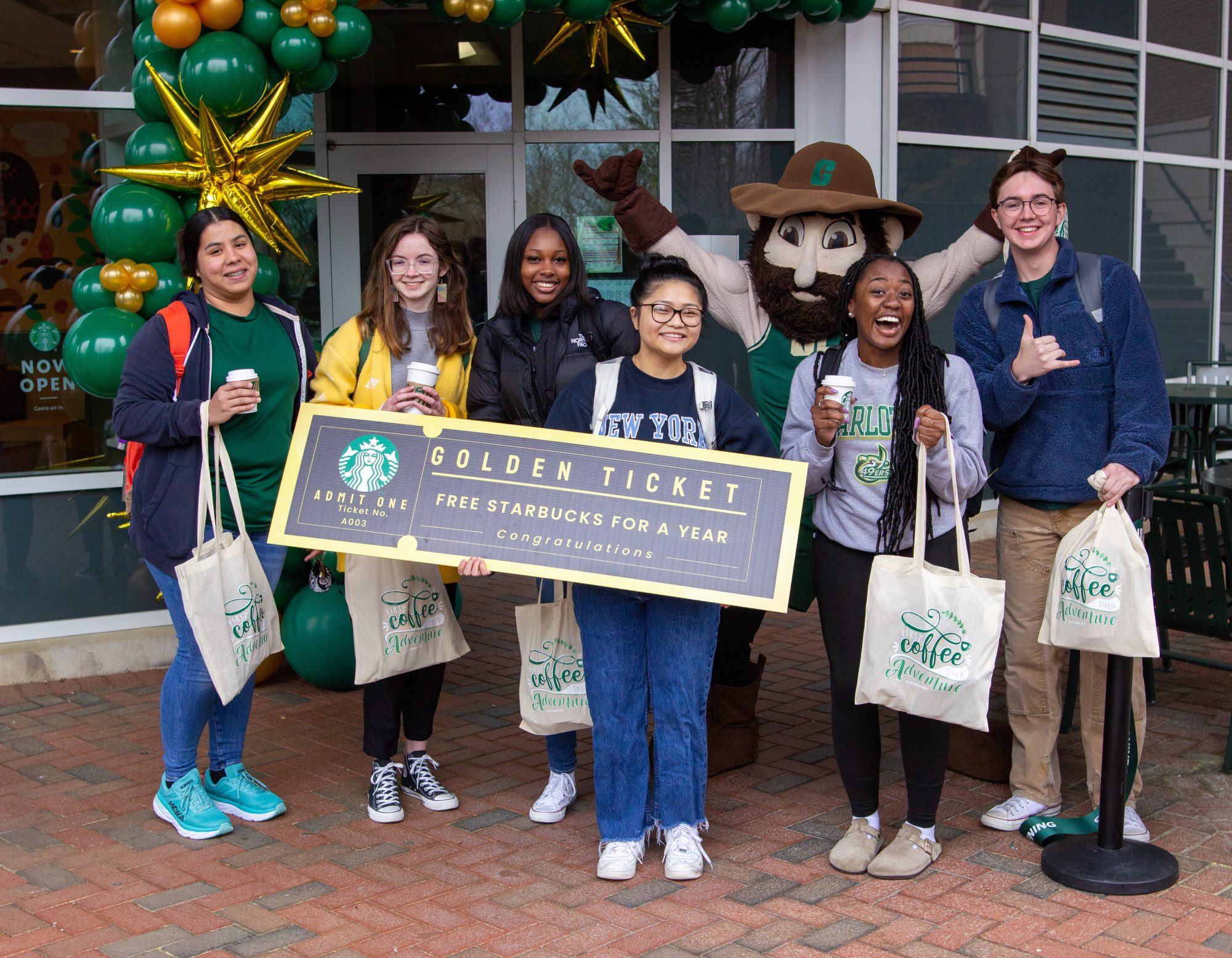 After the ribbon was officially cut, attendees enjoyed wandering through the new space and looking at the artwork and contemporary furnishings. The design for the new Starbucks was created by 49er alumni Ian and Erin Patrick of biloba Architecture. Check out a before and after video of the transformation below.
If you would like to enjoy Starbucks on campus, check out Dine on Campus for hours or the Starship app for robot delivery anywhere on campus.