49er Mobile ID Program
49er Mobile ID
The 49er ID Card is now available on Google Wallet, Samsung Wallet, iOS and Apple Watch.
49er Mobile ID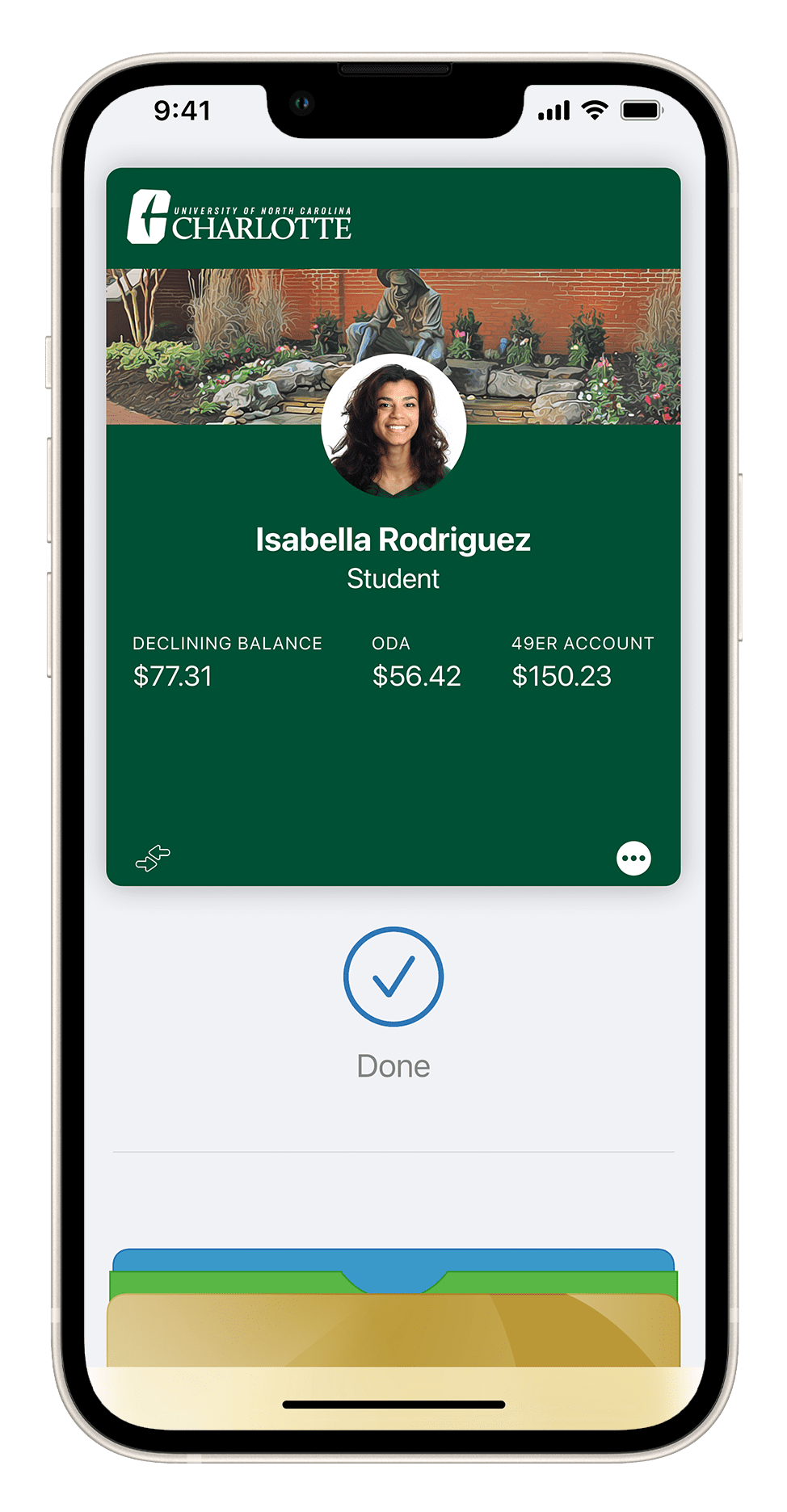 Like your physical 49er Card, your 49er Mobile ID gives you access to:
Campus housing
Recreational facilities
Campus labs
Campus events
Your 49er Mobile ID holds funds for:
Declining Balance
Optional Dining Account
49er Account
And, your 49er Mobile ID serves as your:
Meal plan card
Library card

Backup credential for parking access*
*Note that your physical card will not be available for use as a backup parking credential if you are using 49er Mobile ID.
Getting started
To set up 49er Mobile ID on your device, download the Transact eAccounts app.
Follow the instructions for setting up your 49er Mobile ID or watch the video below to get set up on your iPhone, Apple Watch or Android device.
iPhone and Apple Watch
Android devices
Troubleshooting
Having trouble setting up or using your 49er Mobile ID? Submit a request for help online and a 49er Card specialist will get in touch.
Visit the Loan Key Desk if you encounter issues with your 49er Mobile ID outside of business hours.
For general questions about 49er Mobile ID, please email 49erCard@charlotte.edu or call (704) 687-7337.
FAQs