Top 5 tips for using your meal plan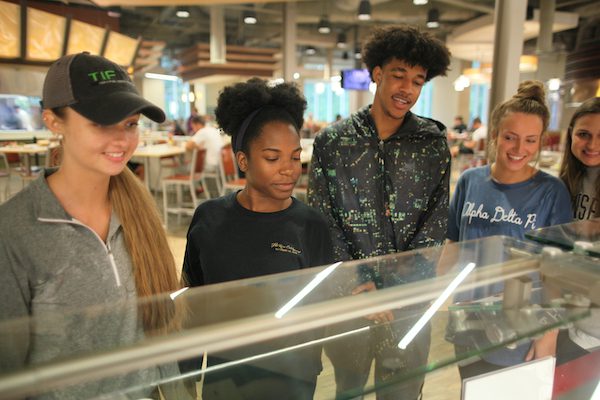 Meal plans are confusing – there's no doubt about it. So what are the most important things to know about using your meal plan when you get to campus?
Let's count down the top five:
#5 Meals versus Declining Balance: Know the difference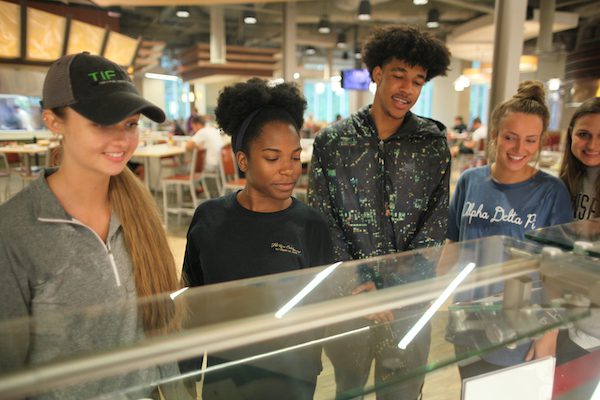 Your meals can be used at either Crown Commons or SoVi for all-you-care-to-eat dining or takeout through the Ozzi program.
If you have The Daily Plan, you have unlimited access to the dining hall and five guest meals for visitors, parents or friends who don't have meal plans. You just have to wait 15 minutes before using two meals back to back. If you have a guest, just mention it to the cashier and they will deduct a guest meal.
Your Declining Balance is like a prepaid account that can be spent at quick service restaurants like Starbucks or Chick-fil-A. It's also accepted at the Market on Craver, SoVi Market + Bakery, athletics concessions and Domino's off University City Boulevard.
Daily Plan holders get $200 in Declining Balance at the beginning of each semester they have the plan.
#4 Apps are not just before the main entrée.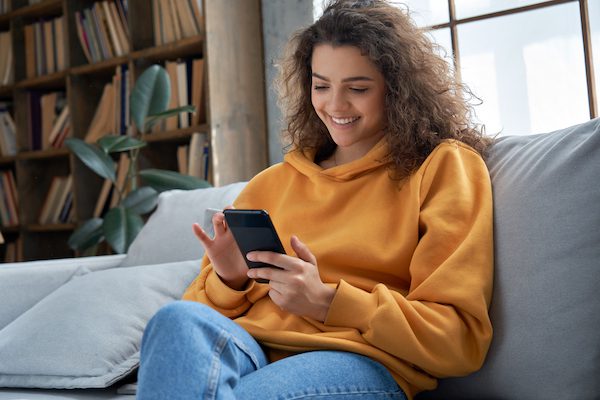 You are probably tired of downloading apps for everything but we promise life will be a lot easier if you download the Dine on Campus (iOS or Android) and Niner Diners Mobile Ordering apps (iOS or Android)!
Dine on Campus shows you hours for every location on campus, menus, nutrition info and upcoming events.
Niner Diners Mobile Ordering will save you a ton of time. Just order from your favorite quick service restaurant and the app will notify you when your order is ready!
You'll also notice that you can order from kiosks in Prospector, Cone Center and the Student Union. If you need to pay with cash, you can put it on your 49er Card at the VTS located in the Student Union, Cone Center or Atkins Library before ordering at a kiosk or on the Niner Diners app.
#3 Budget and your future self will thank you.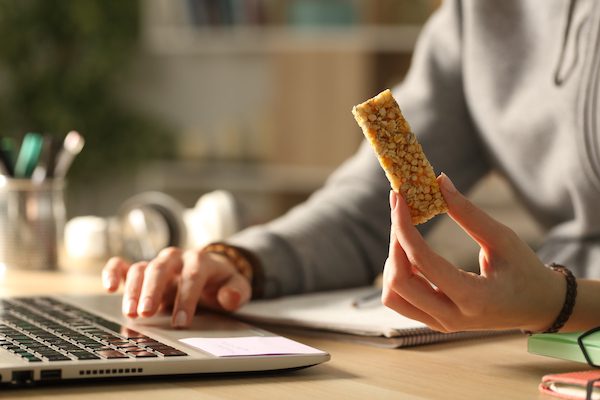 It's so tempting to grab Starbucks everyday or get into the habit of stopping into Bojangles each morning. Just be sure to budget your Declining Balance so you have enough to get you through the semester.
Luckily, if you have extra Declining Balance left on your account in fall, you can still spend it in the spring, and it won't expire until the end of summer.
To make things easier, you can always check your meals, Declining Balance and spending account balances in Banner, on the eAccounts website, at the bottom of any dining receipt or on the Transact eAccount app if you have your 49er Mobile ID set up.
#2 To-go is right at your fingertips.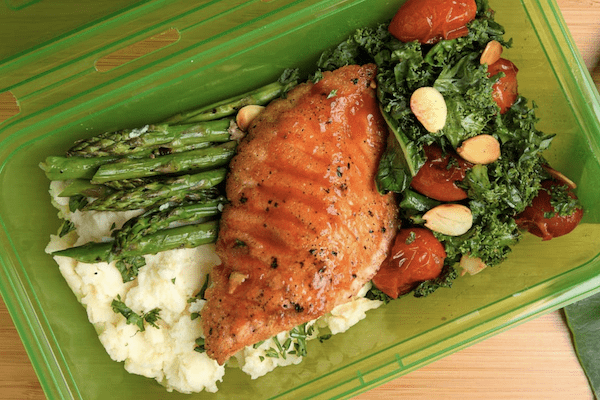 We all know every minute counts when you are rushing to and from classes and activities!
If you don't have time to sit down and enjoy a meal in the dining hall ask the cashier at Crown or SoVi for an Ozzi container. Six dollars gets you a reusable green container that you can fill up with good stuff from the dining halls.
You don't even have to wash your container when you are done. You can return your used container at the Ozzi machine in SoVi and it will give you a token to trade for a new, clean container. If you are at Crown, return your used container to the cashier for a new one.
#1 Never go to bed hungry!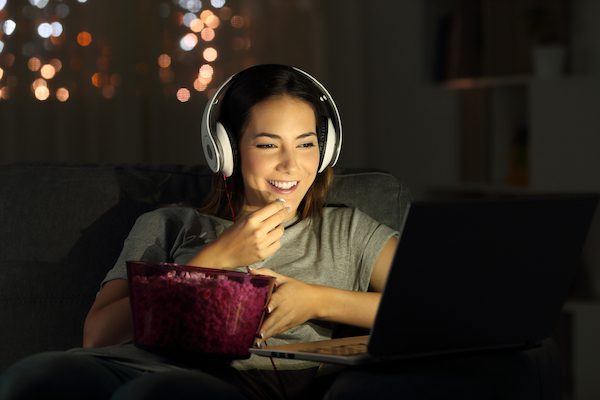 This semester, Dining Services is opening Charlotte Greens, a build-your-own-bowl quick service restaurant that will be open in the evenings in South Village. Crown Common late nights will also be back!
Not feeling like eating super healthy? Old standbys like Wendy's and Domino's on University City Boulevard will be open this fall, too.